16.11.2017
December 16 Written Ministerial Statement ambiguity abounds
In December 2016 the then Minister of State, the Rt Hon Gavin Barwell issued a Written Ministerial Statement (WMS) on the topic of Neighbourhood Planning.
The statement sought to support Localism by offering protection from NPPF para. 49 to those communities with a Neighbourhood Plan (NP) in place.
49. Housing applications should be considered in the context of the presumption in favour of sustainable development. Relevant policies for the supply of housing should not be considered up-to-date if the local planning authority cannot demonstrate a five-year supply of deliverable housing sites.
Paragraph 49 renders restrictive Local Plan housing policies out of date in the absence of Councils having a demonstrable 5 year housing land supply. Many appeals are fought on these grounds.
The WMS says that para 49 won't apply where a Neighbourhood Plan is in place and the Local Authority has a 3 year supply of housing. Pretty simple, except is it 3 out of 5 years or 3 out of 3? 3 out of 3 is arguably more difficult for Local Authorities because it removes the possibility of dropping forecasts into the back end of a 5 year period. 3 out of 5 is obviously easier for Councils to achieve because it simply lowers the bar.
The recent Downton appeal Land at Rivermead Breamore Road Downton Wiltshire SP5 3HW para 10 is a recent planning inspectors interpretation that its 3 out of 5. But that's not the end of the matter. The subject is currently the subject of an ongoing Court of Appeal debate and so uncertainty continues.
Our advice is to err on the side of caution if you are off to appeal. By all means make the case for 3 out of 3 but don't rely on it!
10.11.2017
Some interesting statistics showing how land is used in our local authority areas http://www.bbc.co.uk/news/uk-4190124
03.11.2017
Intelligent Land has been successful in demonstrating that Chichester District Council does not have a 5 year supply of housing land. In an appeal at Southbourne on behalf of Beechcroft Land Ltd who were promoting a site outside the settlement boundary, Chichester Council were claiming that they had a 5 year supply in accordance with the NPPF.
Brought in by the Appellant to assess the Council's supply evidence, Intelligent Land found 4 sites which the Council were being over-optimistic in their supply forecasting. The appeal inspector accepted that there should be a discount applied to all 4 sites and so found that a five-year supply could not be demonstrated by the Council.
The Inspector found that the proposal conflicted with two local plan policies and the aims of the made Neighbourhood Plan in regard of the location of housing development. Our evidence was therefore critical in the appeal outcome as it meant that paragraphs 49 and 14 of the NPPF were engaged. Applying the presumption in favour of sustainable development and identifying that there would be no overall harm to the development strategy the appeal was allowed.
Once again it cannot be overstated how important it is for the local planning authority to provide robust evidence to underpin their 5 year housing land supply trajectory. As land and planning specialists Intelligent Land recognise the complex nature of delivering development and the realistic time it takes for sites to deliver, which after all is the test set out in Footnote 11 to paragraph 47 of the NPPF.
APP/L3815/W/17/3173380: Land at Breach Avenue
18.10.2017
House Prices: Have they actually gone up in your neighbourhood?
http://www.bbc.co.uk/news/business-41582755
29.09.2017
East Dorset District Council have just announced plans to introduce a charge for pre-application advice, subject to final consultation.
19.09.2017
Bournemouth Borough Council has started a review of its Local Plan with formal Regulation 18 stage commencing 15 September. Consultation runs until 10 November. At the same time the Council has also put out a call for sites https://www.bournemouth.gov.uk/planningbuilding/PlanningPolicy/Local-Plan-Documents/bournemouth-local-plan-review-regulation-18.aspx New SHLAA sites only are requested unless significant changes to the status of previous submitted sites has occurred. There is a form at the bottom of the webpage to use for submissions. If you would like any help then please get in touch.
The Council have issued a consultation document which identifies a number of issues that it considers need to be considered including the location and type of new residential development; the supply of affordable housing; the future of Green Belt land in Bournemouth; maintaining the success of the town centre; and Transport and Parking. Comments on these issues and whether there are others is requested. https://www.bournemouth.gov.uk/planningbuilding/PlanningPolicy/PlanningPolicyFiles/local-plan-review-reg-18/bournemouth-reg-18-final.pdf
03.08.2017
Test Valley Borough Council has launched a call for sites to inform the preparation of the Strategic Housing and Economic Land Availability Assessment (SHELAA).http://www.testvalley.gov.uk/planning-and-building/planningpolicy/local-development-framework/shelaa
The Council's reasons for undertaking this exercise are:
The information submitted as part of the Call for Sites will help to identify Brownfield Sites to be placed on the 'Brownfield Register' which the Council must legally prepare
The SHELAA will help to inform future planning documents i.e. Local Plan, Gypsy and Traveller DPD and Neighbourhood Plans
The SHELAA will also provide the basis for calculating the five year deliverable housing land supply position
The SHELAA provides the opportunity for landowners, developers and any other parties to promote their land for development and while the SHELAA does not in itself allocate sites it provides the Council with a pool of potentially developable land for it to consider when producing its Local Plan. Anyone who therefore would like to promote their land should do so and here at Intelligent Land we have a team of planning and land experts ideally positioned to help you with this.
20.07.2017
Chichester District have embarked on a review of their Local Plan adopted July 2015. The examining Inspector required a review to be completed within 5 years. Two years on the process has started with first stage consultation having commenced on 22 June with closing date for submissions 3 August. The Council have produced  an Issues and Options document with questionnaire and initial supporting Sustainability Appraisal and Habitat Regs Assessment.  The options report identifies a number of possible strategic (500+ dwellings) locations for development which they are seeking views on.
Completing the review should be possible within 3 years but any slippage will jeopardise the requirement to adopt a new plan by summer 2020. Details and how to make comments can be found at http://www.chichester.gov.uk/article/28670/Chichester-Local-Plan-Review-2034
07.07.2017
Sajid Javid, Communities secretary, announced in a speech to the Local Government Association that there needed to be a "frank, open discussion with residents and communities" about the need to provide housing and that the performance of local authorities in their plan-making duties had to improve. https://www.gov.uk/government/speeches/sajid-javids-speech-to-the-lga-conference-2017
The Housing White Paper published earlier this year signalled that the government would look at producing a consistent methodology for calculating the housing need, and Javid announced that there would be a consultation issued this month. Given the timing it is likely to be published just before parliament breaks for summer recess and therefore consultation is likely to go on in to early autumn. That means any new method for calculating need will struggle to be brought in before winter arrives.
With the White Paper also signalling the need to build more houses the Communities secretary is gearing everyone up to the need to deliver more, and affordable, homes. This means finding appropriate sites and promoting them through Local Plans. Whether Councils will be able to respond to this will require both resourcing and for some a change in attitude.
Here at Intelligent Land the marriage of our Land and Planning teams provides a unique strategic site finding and promotion service. See who we are at www.intel-land.com
29.06.2017
Intelligent Land's summer event at the historic Deans Court in Wimborne was a soaring success. With standing room only the audience was treated to four excellent presentations which can be accessed here. Hector Gibson-Fleming kicked off was a fascinating talk on his internet business and the installation of fibre optic infrastructure across rural Dorset. Mark Hewett, Intelligent Land followed with his insight into the housing white paper and what this might mean for planning and housing in the next few years. Then came a presentation from Gareth Yeoman of Trethowans solicitors who gave a talk on the changes to the legal system and development land. Finally, Mark Carey and Paul Harrington of Morgan Carey Architects gave us a journey to Swanage and the work they have been doing on the town's Heritage Centre.  morgan-carey-presentation
The opportunity to network and catch up with old and new contacts with drinks and canapes followed, and an enjoyable time was seemed to be had by all. Looks like a date for next year's event!
02.06.2017
Nationwide has reported a drop in house prices for the third month running, with indication that prices will continue to slow through 2017. It may be too early to say what this might mean for land negotiations but a continued downward trend could impact on future supply. In the meantime May was a strong month for housebuilding nationally with the best performance for 17 months.
25.05.2017
Christchurch and East Dorset Councils joint Core Strategy Review is underway. An initial call for sites last autumn resulted in over 150 submissions and assessment of these is underway. However, there is still an opportunity to submit sites with a final cut-off date of Friday 16 June.
https://www.dorsetforyou.gov.uk/article/423776/Christchurch-and-East-Dorset-Local-Plan-Review
12.05.2017
The much awaited Supreme Court judgement on the application and meaning of NPPF paragraphs 14 and 49 was handed down on 10th May. The judgement overturns the Court of Appeals interpretation of the phrase 'relevant policies for the supply of housing'.
The Court adopted the narrower view of what the relevant policies for the supply of housing means, overturning the Court of Appeals ruling saying that the "straightforward interpretation is that the words refer to the policies by which acceptable housing sites are to be identified and the five years supply target is to be achieved".
The issue is whether there is a five year supply and not whether the failure is because of inadequate housing policies or the over-restrictive nature of other non-housing policies. A shortfall in housing supply is the trigger for the operation of the second part of paragraph 14.
The judgement firmly places control in the hands of the decision-maker and reinforces the primacy of the development plan. It is for the decision maker to then apply the relevant weight and planning balance.
It is our view that the judgement is a sensible one that gives local authorities the impetus to ensure that local plans are up to date and relevant, ensuring that adequate supply of housing is both being planned for and delivered. If not then challenges to planning refusals and the weight attached to the weighting are likely.
Full judgement can be accessed here https://www.supremecourt.uk/cases/docs/uksc-2016-0076-judgment.pdf
04.05.2017
New Forest District Council have issued a second open letter to site promoters of potential strategic sites http://www.newforest.gov.uk/CHttpHandler.ashx?id=34364&p=0 regarding four matters important to the finalisation of the draft local plan. Promoters only have until 12 May to provide the planning policy team with information relating to Site masterplanning and technical information; Development phasing; Planning application intentions; and Continuation of site progress meetings. The Council is working on the timing of an Inspector's Report being published end of 2018 which working back suggests an examination in the summer of 2018 with the document submitted around the turn of this year.
The opportunity to submit further potential strategic sites would appear to have passed, although the Council's website is still running the opportunity for new sites to be submitted by completing a Sites Submission Form http://www.newforest.gov.uk/article/16542/Strategic-Land-Availability-Assessment---Call-for-Sites although it is not clear how these would be considered within the process.
Smaller non-strategic sites i.e. less than 100 will be addressed in a sister Allocations document once the local plan review has been completed. However, the local plan will also set the key strategic policies that will influence the location and acceptability of non-strategic sites so it is important that if you have such a site that you place it in the Council's radar!
28.04.2017
Two conjoined appeal decisions at Colden Common in Winchester District have been dismissed by a planning inspector. One of the grounds of challenge by the appellant was that the Council could not justify a 5 year housing land supply. The appeals ran concurrently to the consideration and publication of the Inspector's Report into the Council's Local Plan Part 2 which was concerned with site allocations. The appellant's site was not included within the Local Plan. The Local Plan inspector found that the Council could demonstrate a 5 year supply of housing. The s78 appeals contested that the Council could not, primarily for the reasons that the Council is reliant on 3 strategic sites to deliver the majority of its housing and that these will take considerably longer than the Council forecasts. In addition, the appellant considered that the Council has a poor record of delivery and that an existing shortfall in delivery should be made up over the next 5 years.
The appeal inspector found in favour of the Council on all matters i.e. that they did not have a record of persistent under delivery and that given the nature of strategic sites that these would take time to come forward and therefore should not be penalised by requiring the shortfall to be made up within 5 years. The appeals inspector was in a difficult position with a Local Plan inspector's report freshly published and his decisions mean that any future challenge on housing land supply grounds will need to bring evidence of delay to delivery that reduces the Council's supply figures. Also future completions rates should be monitored to inform the housing land supply situation.
However, hot on the heels of these decisions, the Hampshire Chronicle published this week http://www.hampshirechronicle.co.uk/news/15242020.Giant_housing_scheme_could_be_delayed_because_of_stalemate_over_funding/ an article speculating on the possible delay to housing at Whiteley. Such issues highlight the complexity of bringing major schemes forward and the long and drawn process of getting a site to where it can start on site. Such issues influence the timing of delivery and can frustrate local planning authority's forecasting, hence the need for Council planners to be robust in their understanding of issues which may not form part of their normal consideration. In the short term, housing delivery in Winchester is likely to continue to fall behind the Council's housing requirement while longer term the Council is committed to reviewing its Local Plan with the whole issue of future housing numbers and potential housing sites back on the agenda.
25.04.2017
Intelligent Land, acting for a local Client, has recently obtained planning permission for a dwelling in Colehill which lies in the Green Belt and in a Conservation Area.
The application sought to expand the residential use of the first floor over a detached garage into the whole building with suitable alterations. Whilst the primary issue related to the interpretation of Green Belt policy as set out at paragraph 90 of the National Planning Policy Framework in relation to the re-use of buildings, there were also issues related to the impact on the Burts Hill and Merrifield Conservation Area where the prevailing historic pattern was of ….humble cottages of cob and thatch that pepper the hilly landscape…'
04.04.2017
We warmly welcome
Jane Piper
who joins us at Intelligent Land. With over
18 years of planning experience
within both the public and private sector. She's a
former director of Terence O'Rourke Ltd
where she gained considerable experience promoting and project-managing large and complex mixed use urban extensions and regeneration projects, focussing on
delivering high quality market housing and places, which is her passion
.
Jane provides planning advice, strategic thinking and project-management for even the most complex schemes whether that's through the planning application system or through the local plan or appeal process.
If you need some advice or would like to benefit from Jane's experience and skill set, please contact her at jp@intel-land.com or on 07887 526404.
08.03.2017
6,000 unit scheme submitted in Fareham where as part of the team we submitted the site wide viability report.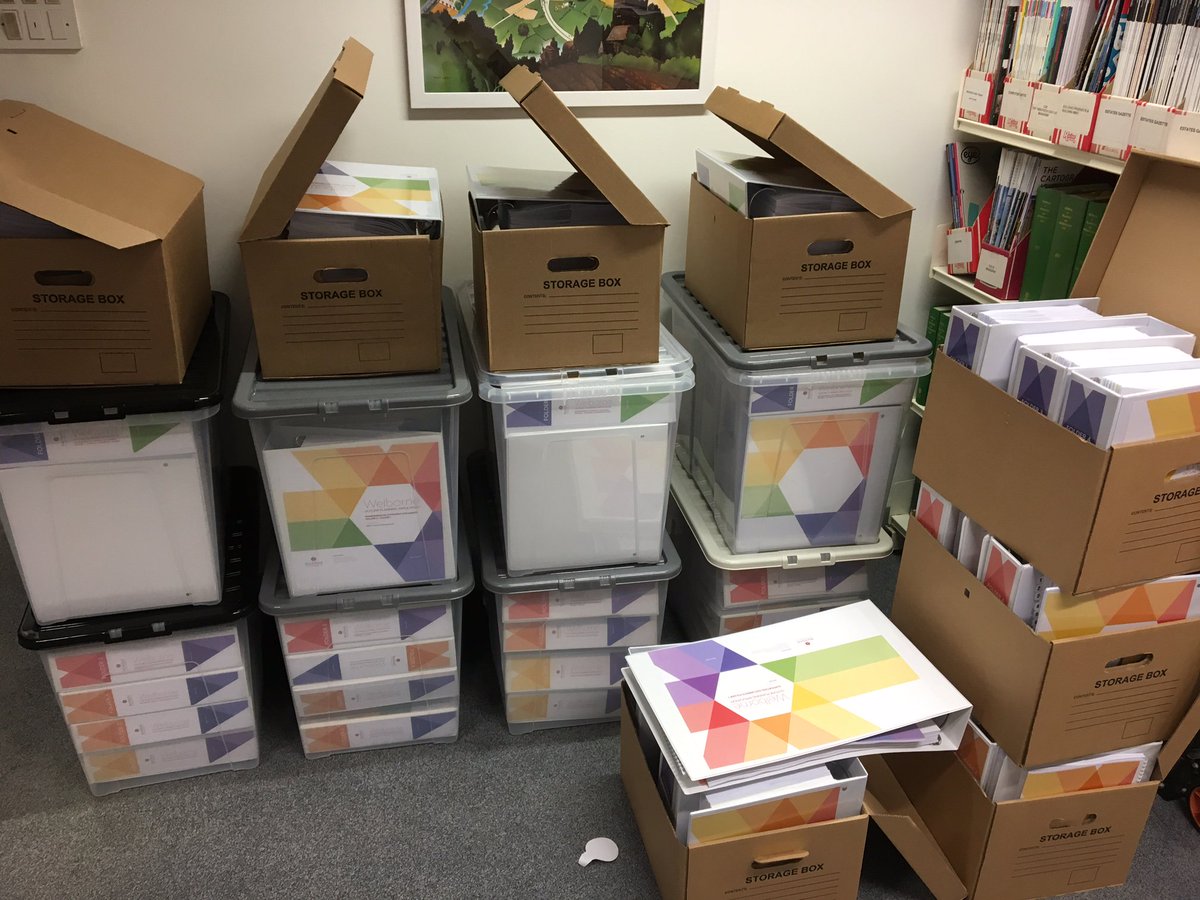 02.03.17
Interesting watching the supreme court in action earlier this week hearing the co-joined cases brought by Cheshire East and Suffolk Coastal in their attempt to overturn the meaning of 'policies for the supply of housing' together with its relationship with the meaning of sustainable development. The outcome will have significant implications one way or the other. Following closely on from the Housing White Paper and the government's proposals for changes to housing land supply it is very much watch this space! What is for certain is that the need for housing will not go away and being able to demonstrate a robust land supply position will remain for Council's and applicants alike.
Planning application for the regeneration of an important site in the centre of Poole submitted this week for Hignell Baker Investments Ltd.
Working with LMA Architects a sensitive solution to the former Dibbens site at the Lower end of High Street, Poole, in the heart of the Conservation Area, has been found that respects the integrity and character of the CA. 38 urban lifestyle flats and new A3 unit will help breath vitality back into the area. Thanks to the Neighbourhood Forum for facilitating engagement and providing advice leading up to submission.